Camp Mini Shenandoah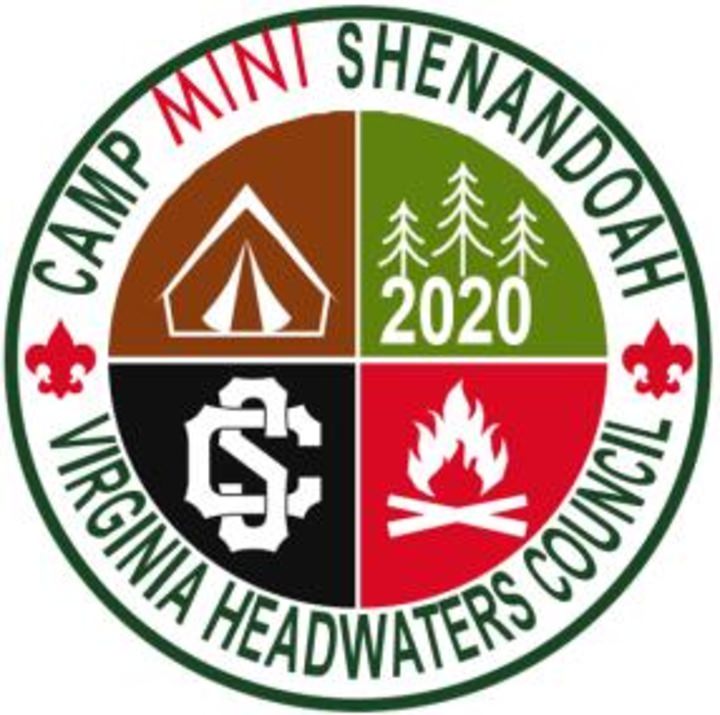 Introducing…

Camp MINI Shenandoah !
Weekend Adventures with Merit Badges, Fellowship and Our Awesome Camp Staff.

COVID-19 prompted us to suspend Summer Resident Camp. Our constant question has been: "How can we offer a safe outdoor camp experience for Scouts?" The Virginia Headwaters Council has crafted such opportunities by offering three mini-camp weekends!

WHEN (Your Choice of Weekend): Aug 1- Aug 2 Aug 8- Aug 9 Aug 22 - 23 (day sessions only)
SCHEDULE: 9:00 AM Saturday—4:00 PM Sunday. Saturday sessions begin at 1:00 PM.
MERIT BADGES: Swimming, Kayaking, Canoeing, Rifle Shooting, Archery, Wilderness Survival, Orienteering, Forestry/Nature, Soil & Water Conservation/Geology, Signs, Signals & Codes and Indian Lore. Timber Mountain (First Year Scout) will participate in Totem chip, Firem' chit, cooking, flags, first aid, and hike.
WHAT TO BRING: Your own tent or hammock and gear. Your troop will plan and bring your own food. Plan on eating Sunday lunch in your program area so be sure to pack a lunch. Other meals in your campsite. You may leave a troop trailer in your campsite.
MEDICAL: Everyone will bring Parts A&B of the Annual Health Medical Record. We will provide a 7-day self-assessment form you will use to monitor your health the week before arrival. We will deploy a new method of check-in. Additional COVID-19 protocols will be shared with registration. Those considered higher risk should not attend.
CAMP ACTIVITIES: We want to bring a little summer camp flavor to your weekend! With many of our awesome camp staff, we will safely do opening and closing flags and Saturday evening campfire. Our Trading Post will open on a limited basis and you can order your special edition 2020 Camp Shenandoah shirt online in advance.
Note: Merit Badges may vary by weekend.
WEEKEND FEE: Scouts: $95, Adults: $20 Fee includes limited edition 2020 patch!
REGISTRATION: Watch for updates on www.campshenandoah.org! Our Leader's FAQ Guide is coming soon.
IMPORTANT: We will follow all CDC guidelines and accepted practices approved by the Commonwealth of Virginia and the BSA.
QUESTIONS: Keep an eye on the camp's website, social media or email: director@campshenandoah.org.
| File Name | Description | |
| --- | --- | --- |
| Mini Camp Shenandoah | | Download |